Favourite hair tool: tangle teezer
02/07/2015
When I was in London I bought this hairbrush. The one and only 'tangle teezer'. After seeing and reading so much about this tool, I decided to buy it. Because I was very curious whether this tool is as good as they say.
NED: In mijn Londen shoplog kwam deze tangle teezer al voorbij. Want ik las en zag hierover zo veel goeds dat ik echt benieuwd was geworden of het zo goed werkt als ze zeggen. Dus mijn keuze was snel gemaakt toen ik deze in 'Topshop' tegenkwam.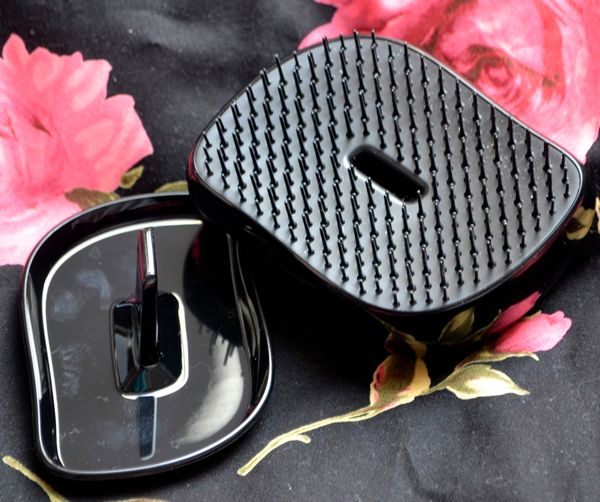 My hair is really a disaster to comb, so I was curious about the tangle teezer. Buying this tool was definitely a good choice. My hair is thick and longso combing is not very easy. When I use this tool I have no pain and I'm not struggling with my hair. I use the tangle teezer every day, so I'm very happy with it!
NED: Mijn haar is echt een ramp om te kammen, dus ik was erg benieuwd naar de tangle teezer. Dit kopen was echt een goed idee. Want mijn haar is erg dik en lang dus kammen is niet gemakkelijk… Maar als ik deze kam gebruik dan heb ik eindelijk eens geen pijn en sukkel ik niet zo veel meer tijdens het kammen. Ik gebruik deze nu elke dag en ik ben er echt blij mee!
The design is also totally me. I just love the pink metallic colour. The brush also has an ergonomic shape. So this makes it easier to brush your hair.
NED: Ik ben echt dol op het design hiervan, vooral de roze metallic kleur is helemaal mijn ding. Ook ligt deze kam erg gemakkelijk in je hand. Dit maakt het natuurlijk gemakkelijker om je haar te kammen.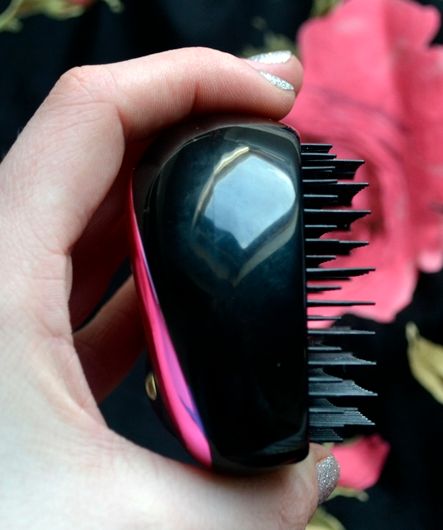 The only disadvantage about the tangle teezer is that it is made of plastic so £12.99 is really not cheap for a piece of plasic. But on the other hand I find this brush really easy to use. And it makes my hair very shiny and it detangles it.So I absolutly love this brush. I think if you have thick or difficult hair, you definitely must give this brush a try. I know that it isn't that cheap… But it is really that great.
NED: Het enige dat me stoort aan de 'tangle teezer' is dat het duur is voor een stuk plastic. Maar anderzijds is deze kam echt makkelijk om te gebruiken. Ook maakt hij mijn haar lekker glanzend en makkelijk kambaar. Dus ik ben echt dol op deze kam. Als je dik of moeilijk haar hebt. moet je deze kam zeker eens proberen.Ik weet dat het niet erg goedkoop is, maar het is het proberen zeker waard.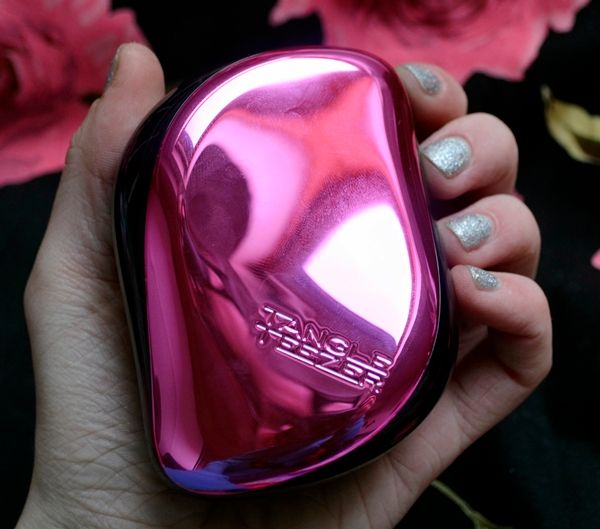 I bought this tangle teezer at 'topshop' in London for £12.99. You can also buy it online.
Lots of love
x Miss prettiness
You May Also Like
02/04/2016
15/01/2020