Healthy banana bread
10/04/2015
Today I have something new, namely a recipe. I always wanted to make banana bread. So I thought mabye I just have to make it. I was very curious how banana bread would taste. I found a recipe that I adapted, so this is banana bread 'my way'. I really like it, it's very easy to make. And seriously this tastes delicious!
Ingredients:
140g whole wheat flour
100g self-raising flour
300g mashed banana (overripe)
2 teaspoons baking powder
1/2 teaspoon salt
1/2 teaspoon cinnamon
2 eggs
150 ml greek yogurt
125 g blueberries
40 g almonds flakes (opional)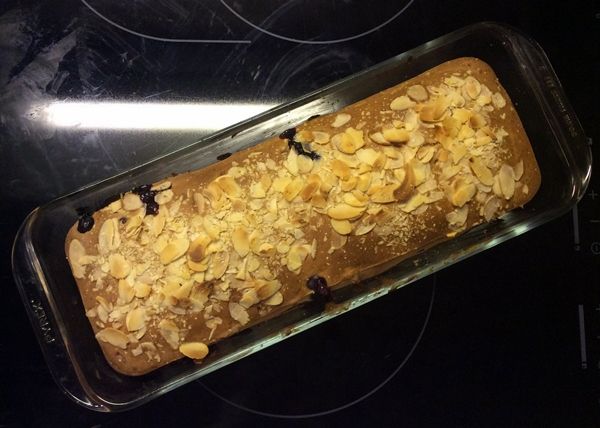 Method:
Heat oven to 160°C. Mix the flour, baking powder, salt and cinnamon in a large bowl.
Mash the bananas and mix with the eggs, greek yogurt and blueberries.
Garnish with the almonds flakes (opional)
Bake for 1hr10mins.
You can eat this warm or at room temperature. Enjoy!
Lots of love 
xxx
You May Also Like
04/03/2016
11/07/2019
19/04/2019